Planets Project
Click here to find information on your planet: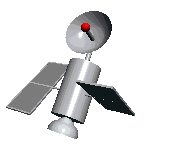 Humans Explore Space
When you think of transporting things to space the first thing you think of is a rocket, right? Maddie, a budding astronomer from Montana, found this wonderful page that explains what a Space Elevator is and how it will someday help us get into space much more efficiently than we do today. Many thanks to Maddie for helping us think bigger about space and the planets around us.