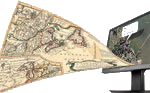 Google Geography: Embed Maps in a Web Page
Yet another great feature of Google Maps is the ability to embed the map in another web page. Because the embedded map is always linked to your original Google Map, any changes you make to your original map will automatically show up in the embedded map! A great way to allow the community to have access to a map in the context of the project you are working on!

Steps to Embedding a Map
This is a very straightforward process. Start by clicking the Link link in the upper right hand corner of your map.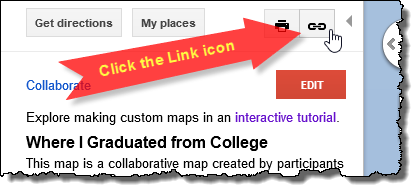 A small window will open up directly under this which looks like the following:
While you could just copy and paste the HTML in the second box, you are really rolling the dice on what you'll see in the map window in you web page. I'm finding that using the Customize and preview embedded map link is the best way to go because you can specify how large you want your map, you can zoom in on specific spots and make sure the people see EXACTLY what you want them to see. So, click the Customize and preview link.
This will open your map in a new browser window (if you have a popup blocker on, it might stop this step -- adjust the settings of your popup blocker!).

First, select the size of your map, or if you want create a custom size for your map (measurements are in pixels).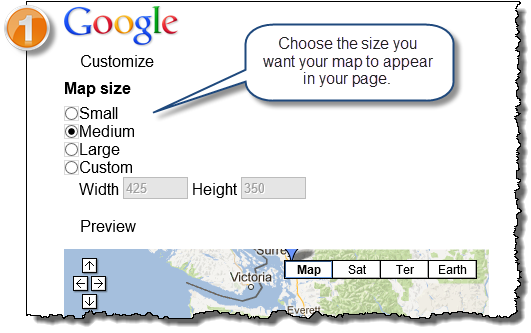 Second, using the map, zoom in to exactly where you want the map to show in your web page. You might have to move around as you zoom, but use the same navigation techniques as usual to get the map showing what you want.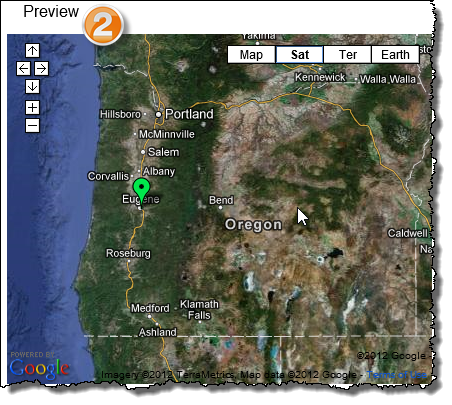 Third, once you have the map showing exactly what you want, select the box in step 3 and copy it (CTRL-C or Right Click and select copy).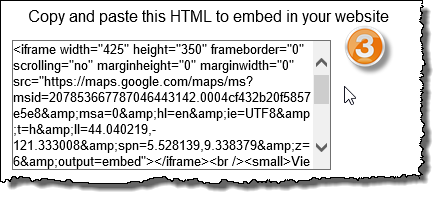 Now go to the page you want to embed the map, and paste the code in. You might have to find a way to edit HTML if you are working on a wiki or a blog, or your district uses a content management system. When you do this, your map will be displayed exacty as you viewed it in the preview window! How cool is that???