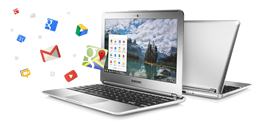 Chromebooks and Google Apps for Powerful Collaboration
Google Drive
Google Drive allows you to store all your files in one place, accessible to you anywhere you have a network connection. You can create folders, files, upload things from your desktop, and best of all share them with anyone with just a click of a button.
What IS Google Drive?
How Does Google Drive Work?